How Our Sealing Wax is Made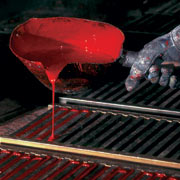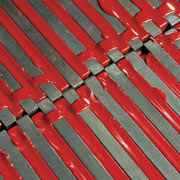 Herbin sealing wax is made with several natural elements: pine resin, ground limestone, lacquer, and a dye made from cochineal -- the legendary red dye that was once one of the world's most precious commodities.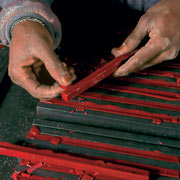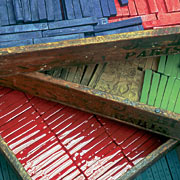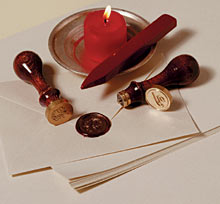 The fascinating history of cochineal was recounted in "A Perfect Red: Empire, Espionage, and the Quest for the Color of Desire" by Amy Butler Greenfield.
To make wax, the components are heated in a cauldron for one hour at 140 degrees Fahrenheit. To give wax its color, pigments are added. Herbin has a range of 18 tints. Wax is poured by hand into steel molds. The oblong molds fashion sticks (batonnets) of wax. The sticks are still warm when they are removed from the molds.
Generations of remarkable people, from Louis XIV to Coco Chanel, have used Herbin sealing wax. It is well known around the world as one of the highest quality sealing waxes ever made.
Herbin wax is used by the French wine and spirits industry for bottling. Chanel also uses Herbin wax for finishing touches on their perfume bottles.